Use Inspect in the Route Planner to set the stage for your next great adventure. Access the community route library to plan the perfect route. Navigate it from the Ride with GPS mobile app or your favorite device.
---
---

Open the Route Planner
to start planning your next route.
With a blank screen, or a route already loaded in the planner, right-click (or two-finger click on Mac) in an area you'd like to search and choose Inspect from the right-click menu. View the results cards on the left side of the route planner, and switch between the Community data, and your personal rides and routes from the top of the panel. Hover over the different cards to highlight the corresponding route on the map.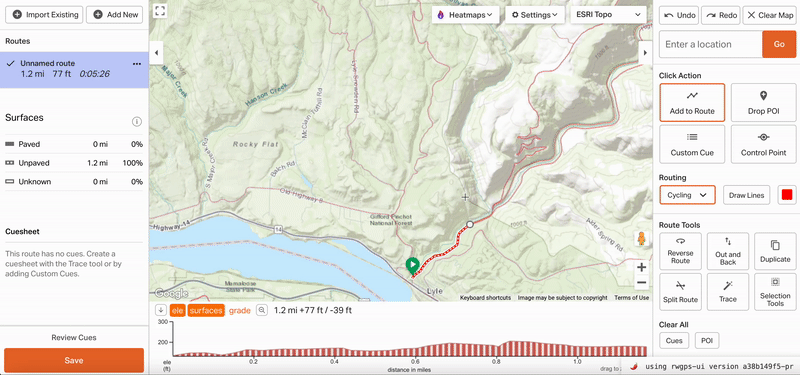 Click the result card to keep the track line on screen as you highlight other items, or use it for reference as you construct your new route. From the selected card, click "Add to planner" to edit the item in the planner, or click "Open" to view it in another window.
View the Global heatmap to find popular ride destinations, and Inspect hot routes that venture through the area. Add your track to the route planner to customize or use for reference.
If the ride or route you add to the route planner, has points of interest or custom cues saved to it, those will be added to the route planner as well. Use the Trace Tool to keep the POI on the new route you are planning.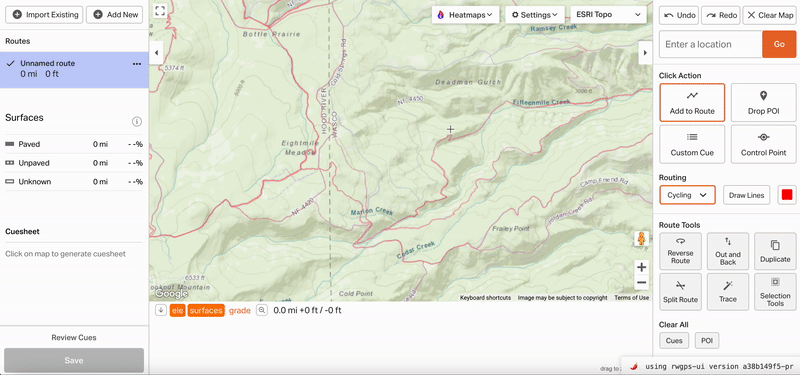 FAQ
Note: You can zoom in or out on the map to change the search radius before you Inspect.
Inspect in the Route Planner is part of the Advanced Route Planning tools that come with a Premium level membership. Start your free 7-day Premium trial today!