A Premium membership gives you access to the full suite of tools on ridewithgps.com and in the mobile app. Your Ride with GPS account syncs seamlessly across platforms to provide you with a superior experience whether you are planning your next adventure, tracking your stats and ride history, or currently out for a spin. Upgrade to Premium for everything you need to discover, plan, navigate, and share so you can focus on what's important – enjoying the ride.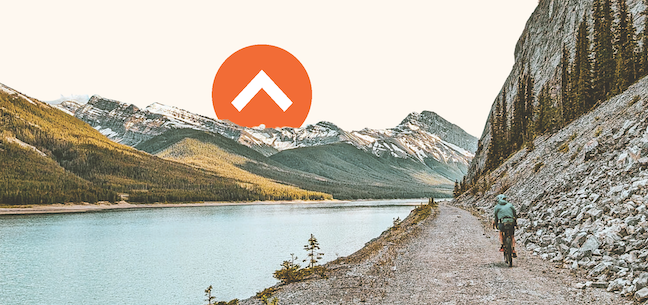 Knowledge is Power
Make informed cycling decisions by unlocking the power of the Ride with GPS community in the mobile app and route planer. By aggregating millions of publicly-logged rides from our community, the Global Heatmap highlights popular cycling options so you know which way to go when you reach that inevitable fork in the road.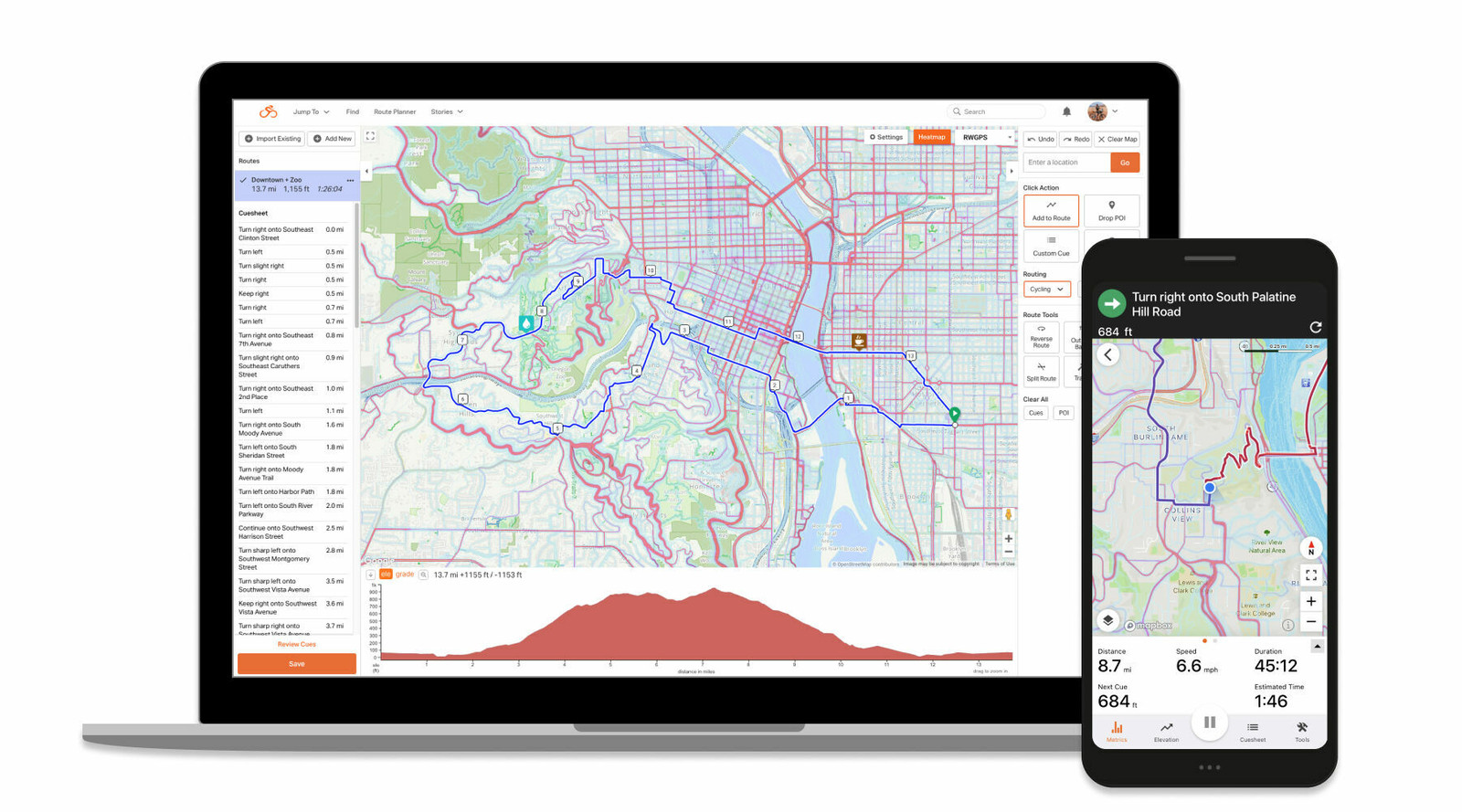 Estimated time quickly shows how long a route will take to ride based off of your historic ride data. Reference this personalized metric in the route planner, and when viewing routes on the website or mobile app. Estimated time even works while navigating -- as your speed fluctuates, ETA adapts to give you a real-time assessment for the remainder of the route.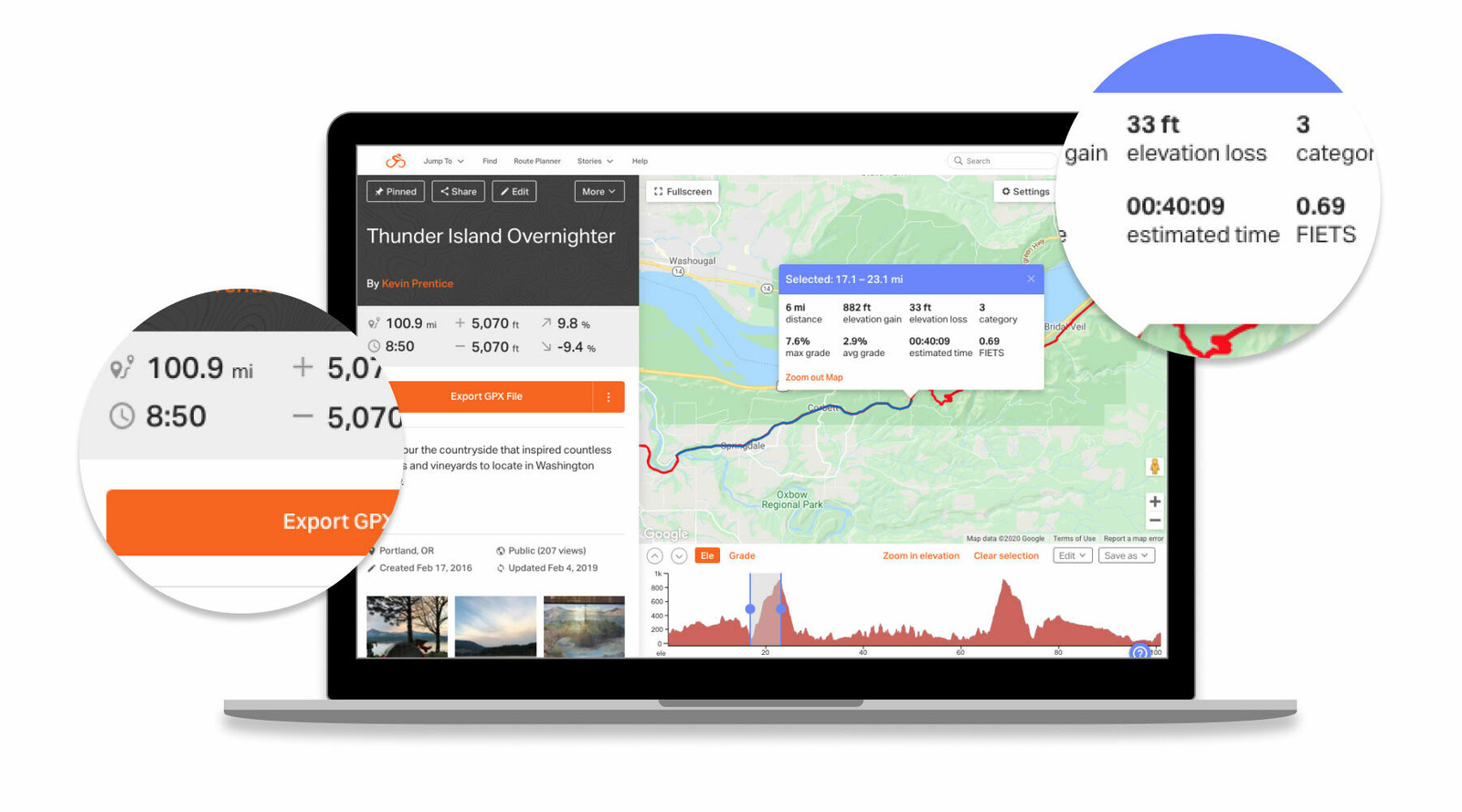 | | |
| --- | --- |
| Inspect is one of our signature search utilities – a precision tool for locating popular routes in specific places. On both the web and in the mobile app, Premium members can easily filter rides and routes on a map. Whether exploring existing routes or planning new ones, the Inspect tool gives quick access to community database; paired with the Personal heatmap, Premium members can quickly dive into their ride history. | |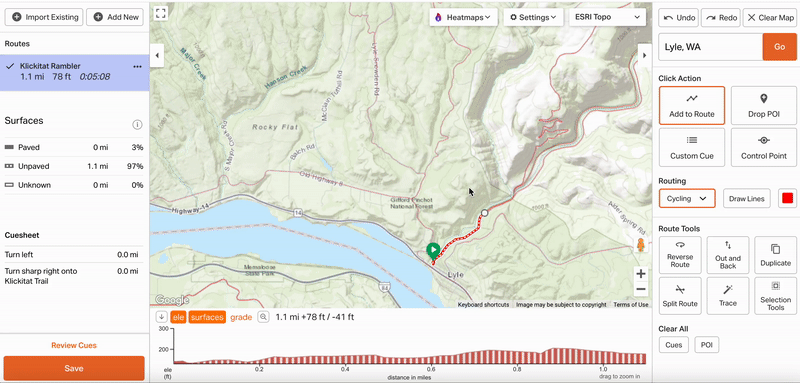 Plan Like a Pro
With the full suite of route planning tools you'll be able to craft the precise route you want -- anywhere in the world. Easily create new routes from scratch, or import existing items to edit. Split, combine, or trace to make your desired tweaks; and work with multiple routes at a time to create multi-day tours or events with different options. Add points of Interest, custom cues, and photos to give your routes additional level of detail.
Upgrade to
Premium and start planning your next adventure.
Unlock the Mobile App
Explore popular routes nearby, or a create your own in the mobile route planner. Receive turn-by-turn voice navigation to help keep your eyes on the road; download your route for offline use in remote areas and in to save battery while in airplane mode. Stay connected with friends and family during your ride with live photos, location tracker, and comments using the Live Log feature.
Premium Ride Support
Whether you need to find, organize, or clean up your ride data, we offer tools to do just that -- and, much more: tag rides, create private segments, setup privacy zones, and back up your data. Dive into your stats and ride history on both the web and mobile app.
Even More
Whether you are a route planner, event organizer, casual navigator, or a bike tech aficionado, we've got the toolset for you. We offer a range of upgraded features to help you along your cycling journey - from start to finish. Enjoy the ride!
Premium Grade Support
Shoot us an email at info@ridewithgps.com
or set up a 1:1 with our success team.
Start a free 7-day Premium trial and get started planning your next adventure.