The Estimated Time feature gives you personalized information based on your historic ride data. See your estimated moving time on the web and in the app. Utilize this feature in the route planner, and during navigation.
---
---
Unlock the Estimated Time feature with a Basic or Premium membership.
When viewing any route on the website, you'll see your specific estimated time in the details panel. Highlight a section of the route using a the elevation profile, and you'll see your estimated time for that selected segment in the pop up. Your personalized estimated time is based on your most recent rides over 10 mi (16km) and represent your moving time.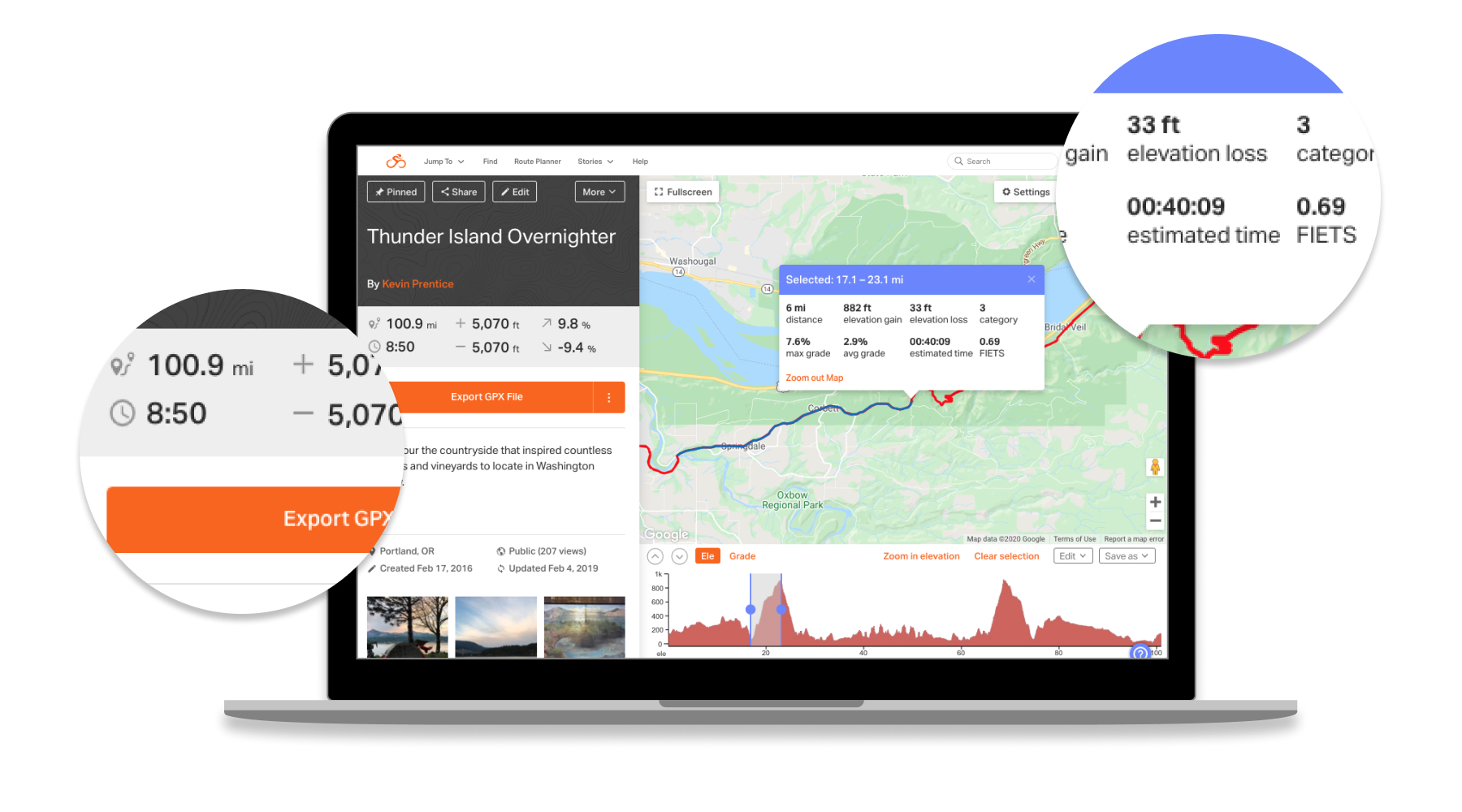 You will need at least one ride exceeding 10 miles (16km) for Estimated Time to be calculated.
See your Estimated Time on the left side panel in blue, and every time you add to the route or adjust it, the number will change accordingly. As you plan a new route, or edit an existing one, your estimated time will continually update based on changes to the route line.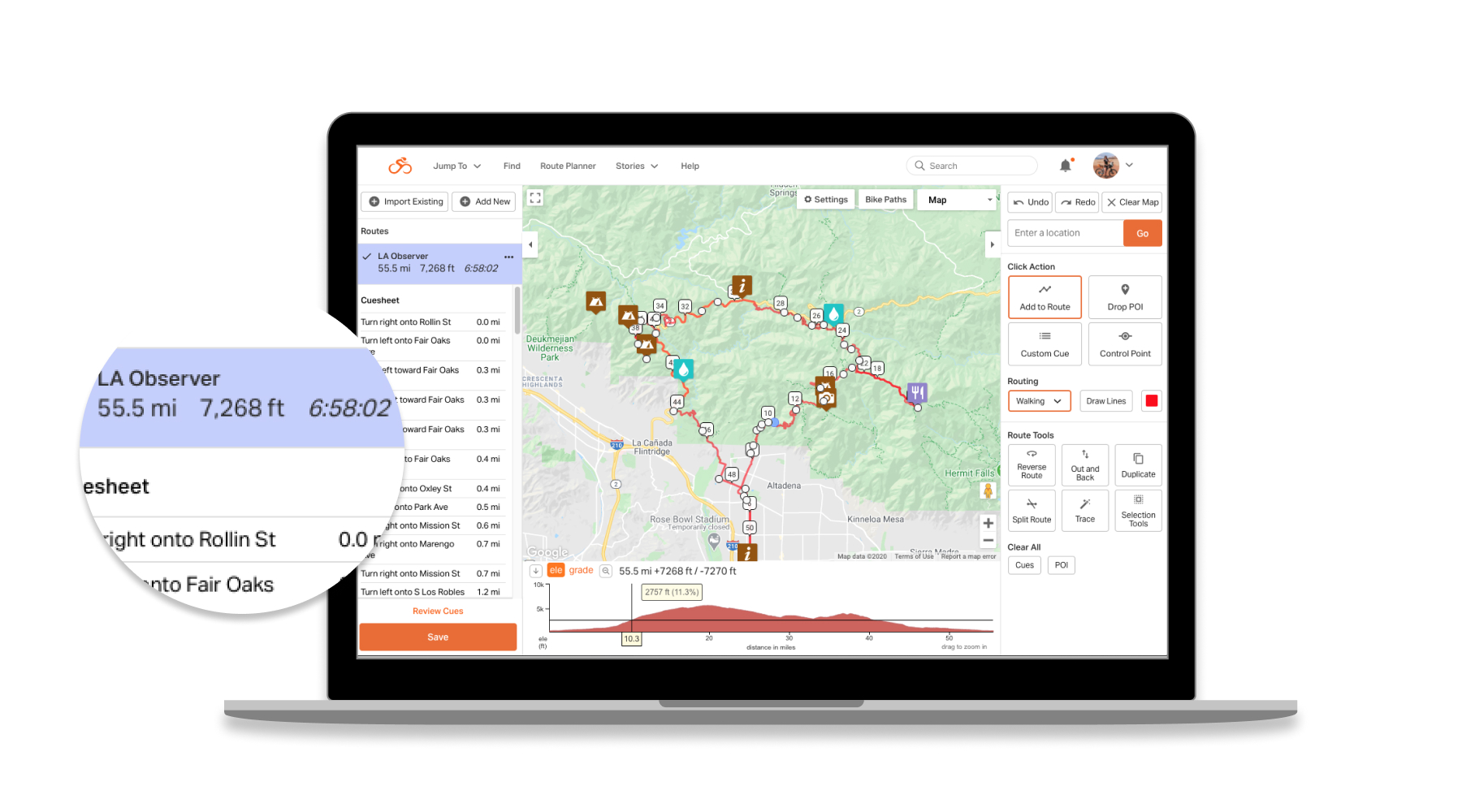 When viewing any route in the app, you'll see your estimated time in the details panel beside the distance and elevation gain.
Estimated Time is also shown in the mobile route planner. Just like on the web, the mobile route planner will update the estimated time as new points are added or as the route is altered.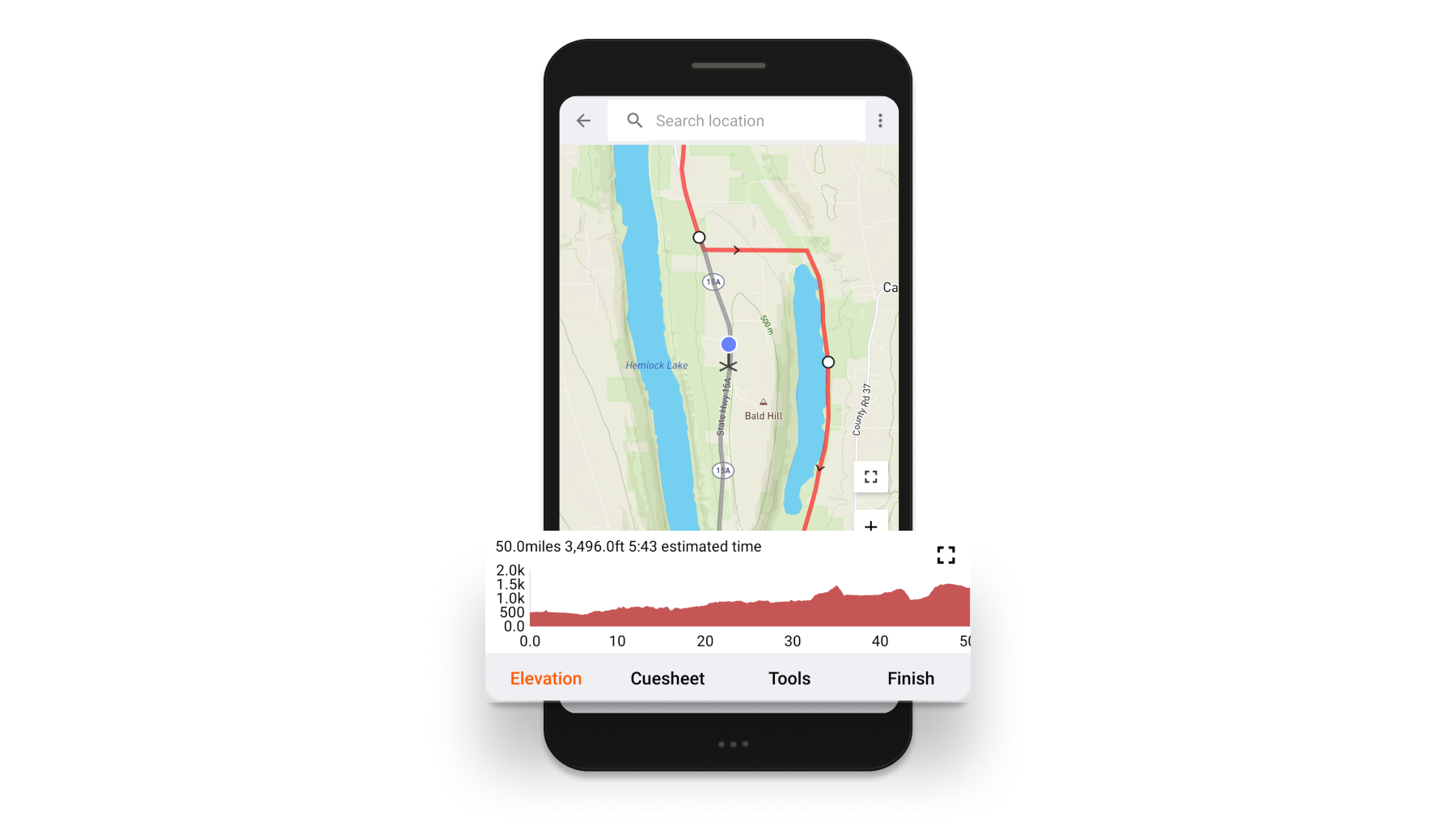 Start navigating a route, and you can see Estimated Time as an available ride metric in the app. You can also see your estimated time of arrival (ETA) as you traverse the route. Your estimated time shows you how much moving time you have left; your ETA shows you the expected time of arrival at the finish line. This number updates based on your current riding speed.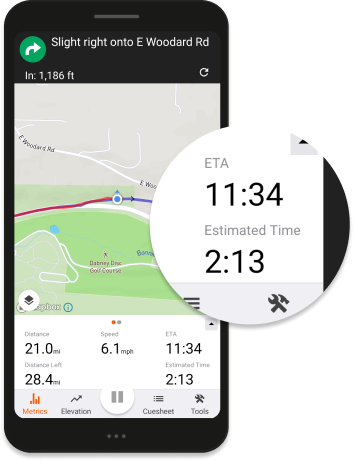 As you navigate a route, you can scrub the elevation profile to see your Estimated Time to any particular point along the route. This Estimated Time is also adjusted on the fly according to your riding performance.