Pair your Garmin Varia device to the Ride with GPS app for continual updates on real-time traffic while navigating a route or recording a ride. Use the on-screen visual alerts as well as audible chimes to add an extra layer of safety to your on-road riding experiences.
---
---
The Ride with GPS mobile app works with the Varia RTL515 and RVR315 and RTC715 radar devices. When paired with one of these units over Bluetooth, you'll received both audio and visual radar alerts on your phone as vehicles approach from behind. Power on the Varia device
Open the Ride with GPS app and tap More > Settings
Tap Bluetooth and Sensors
Toggle on Enable Bluetooth
Tap Set up Varia Radar
Tap to pair device:

If using an

iOS device,

tap Pair > tap Use to confirm.
If using an Android device, tap Search.
Once the Garmin Varia is paired, tap Record or Navigate to open the navigation screen. The green Varia vehicle track will appear on the left side of your screen when no cars are approaching from behind.
When a car is approaching at a slow to moderate speed, the track will turn orange, display moving car icons, and sound audible alerts as the vehicle is approaching. After the vehicle has passed you, and no others are approaching, you'll get an 'all clear' chime, and the track will revert back to green.
If a car is approaching you quickly, the vehicle track will change to red and alert you with an audible warning tone.
The vehicle track will turn gray and display a battery icon when your Garmin Varia battery gets low.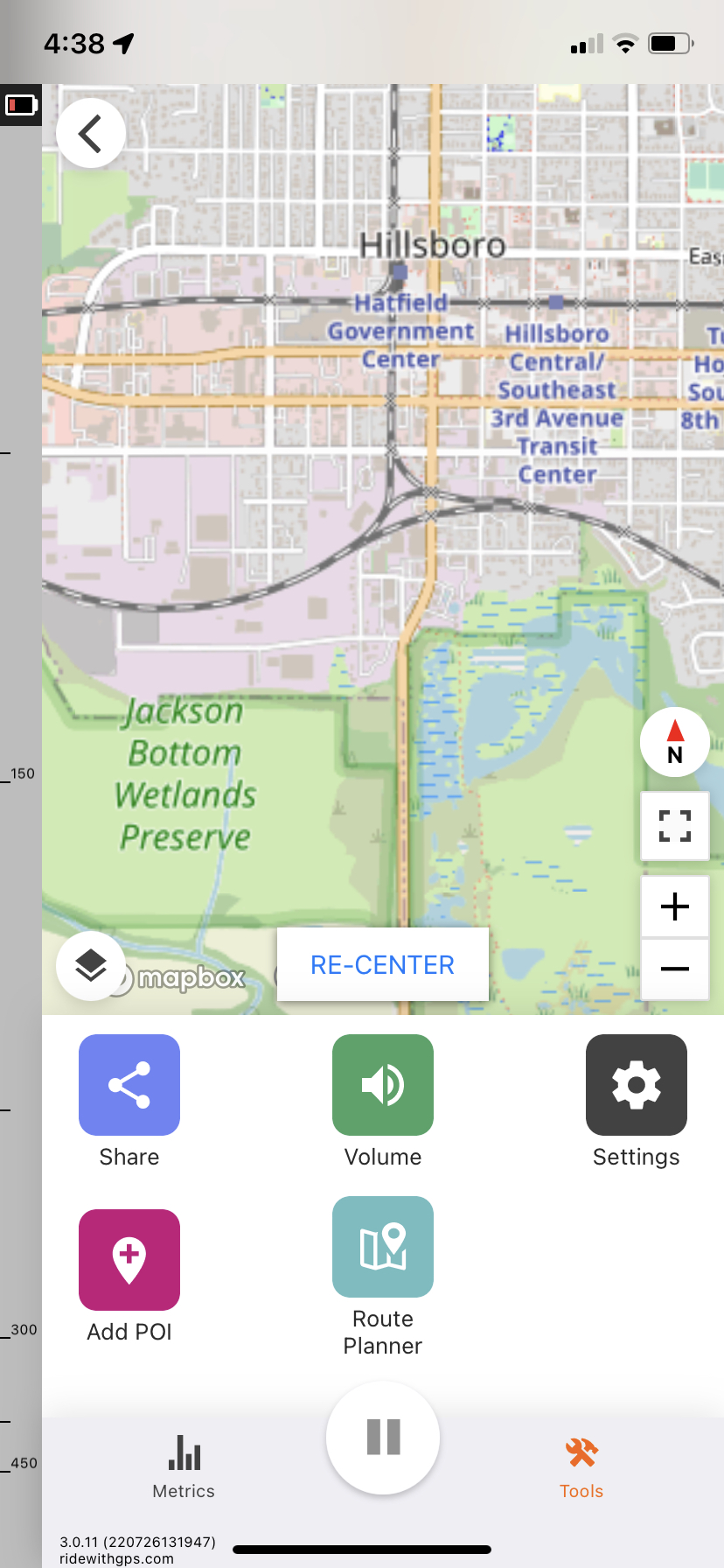 The vehicle track will turn gray, and a magnifying glass icon will appear if the Garmin Varia device has lost bluetooth connection with the app.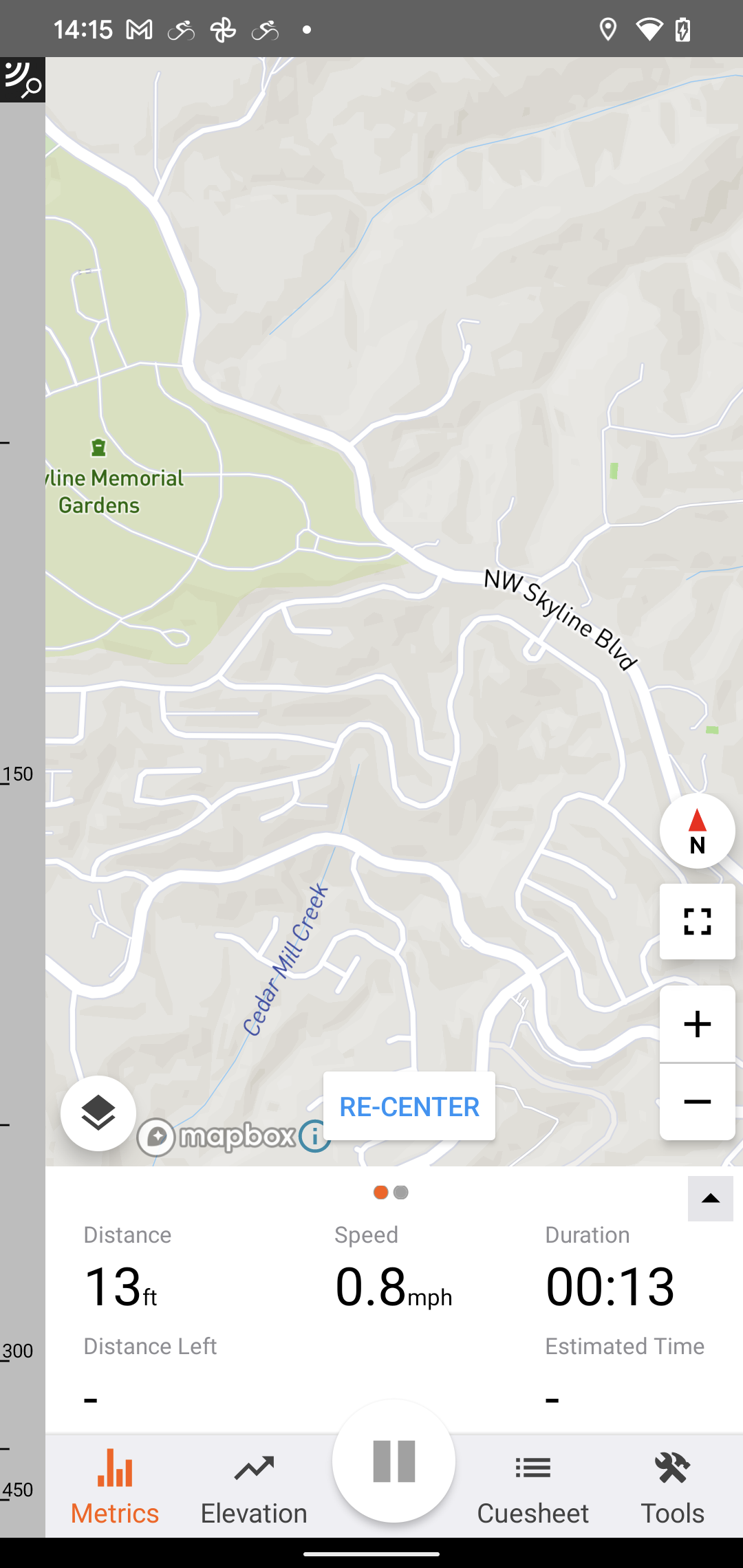 Why doesn't the app pair with my Varia via Bluetooth?
Double check that your Varia device isn't paired with any other app or device, including the Varia app and your phone. Since bluetooth doesn't share very well, you'll want to pair it exclusively to the RWGPS app.

You'll also want to confirm your phone's bluetooth is enabled. If your phone's bluetooth is disabled, you'll need to re-enable it and then go through the Varia pairing steps to refresh the connection within the app.