Pair Bluetooth cadence, speed, power meters, or heart rate monitors to our app to drill down on performance and biometric data.
---
---
Before you begin
Enable Bluetooth on your device.
Ride With GPS supports Bluetooth Smart (Bluetooth 4/BTE/BTLE) sensors.
Make sure the device is not paired with another sensor, application or device.
The following steps will apply to any Bluetooth-enabled sensors
Tap the gear icon in the upper left corner of the app.
Look under Bluetooth and Sensors.
Select Set up Bluetooth devices.
Select your device from the list of available Bluetooth sensors. Note: Android users tap the plus icon to search for available devices.
Remember to Save!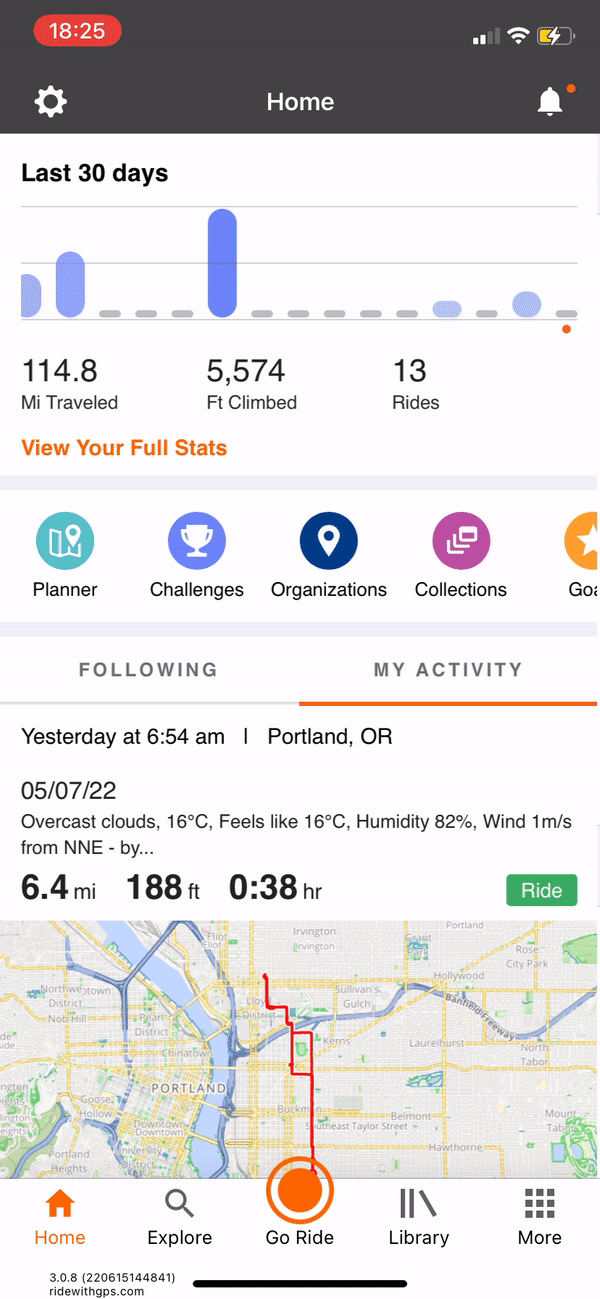 Note: If you have paired a speed sensor you will need to enter wheel circumference in millimeters. See our reference chart to determine your wheel circumference.
You may want to keep track of specific stats during your ride, like heart rate, cadence or elevation gain. When navigating a route or recording a ride, long-press any available data fields to see a list of all available ride metric options. To select a different metric from this list to update your display see our
Changing Metrics page
.
Pro tips:
If heart rate data displays irregular or inconsistent numbers, strap contacts may not be properly seated or device may have a low battery. Contact device manufacturer for more information on specific troubleshooting steps.
Having trouble recognizing a device? Ensure that Bluetooth is enabled in your phone settings.
It can take up to 20 seconds for a device to start displaying data in the app.
Devices will only need to be paired once. Simply begin recording after initially pairing and devices will be automatically recognized.
If your speed is very high or low, check your wheel circumference setting.
If you're using Bluetooth audio devices on your ride, make sure these are connected via your phone's settings, and not directly in the app.