Use the Inspect tool to search for rides and routes that pass through a specific point on the map. Apply filters and keywords to refine the results, and we'll show you the top routes and rides from our database.
---
---
Long press anywhere on the EXPLORE map.

Expand the results cards at the bottom of the screen, or tap any of the routes on the map to find out more information about it.

Your Inspect point location marker shows up on the map, and Inspect point coordinates appear at the bottom on the results cards.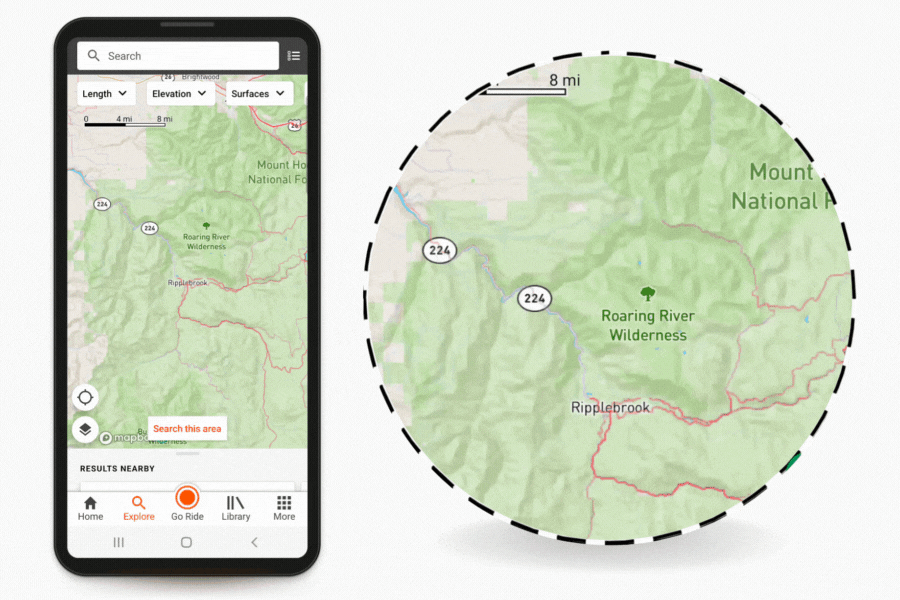 Your search will remain active until you clear it, or Inspect again. Press and hold again to set a new Inspect point and perform a new search. If you want to perform a more precise search, zoom in before your Inspect search.
For any given search area, we return the best results based on the score. This means if you are searching an area that encompasses an entire trail network, we'll return the best results that pass through the entire trail network.