Promoting Your Cause
Your Ambassador profile is a place where you can promote your shop, club, organization, or personality.  Let riders know about the area and type of riding you represent by including photos, and connect to the community by providing links to social media, websites, and contact information. 
Each of your Ambassador routes will be linked on your Ambassador profile page, and your Ambassador profile logo will be displayed on each of your published routes, providing a link back to your Ambassador profile page.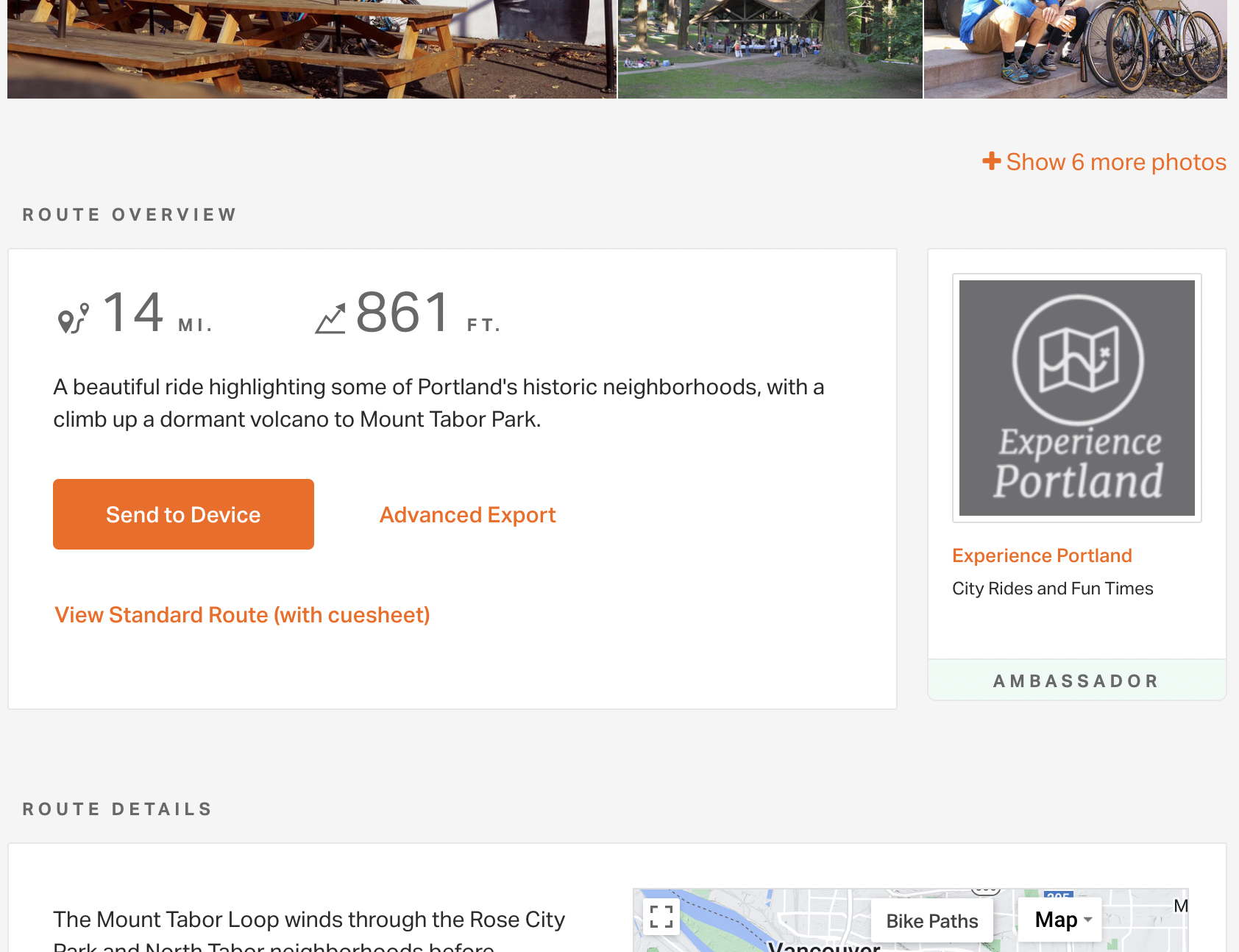 Use the profile page to share your mission, your project, or your excitement for cycling in your area.  Let riders know what makes your routes special, and why you've chosen to share them with the cycling community.  
Check out a few example profiles for inspiration:
Link riders to your Ambassador profile page to share all of your Ambassador content at once.
Set-up your profile
When you log into your account, you will see an
Ambassador badge on the left side of your Dashboard
. Click the badge to access your Ambassador profile.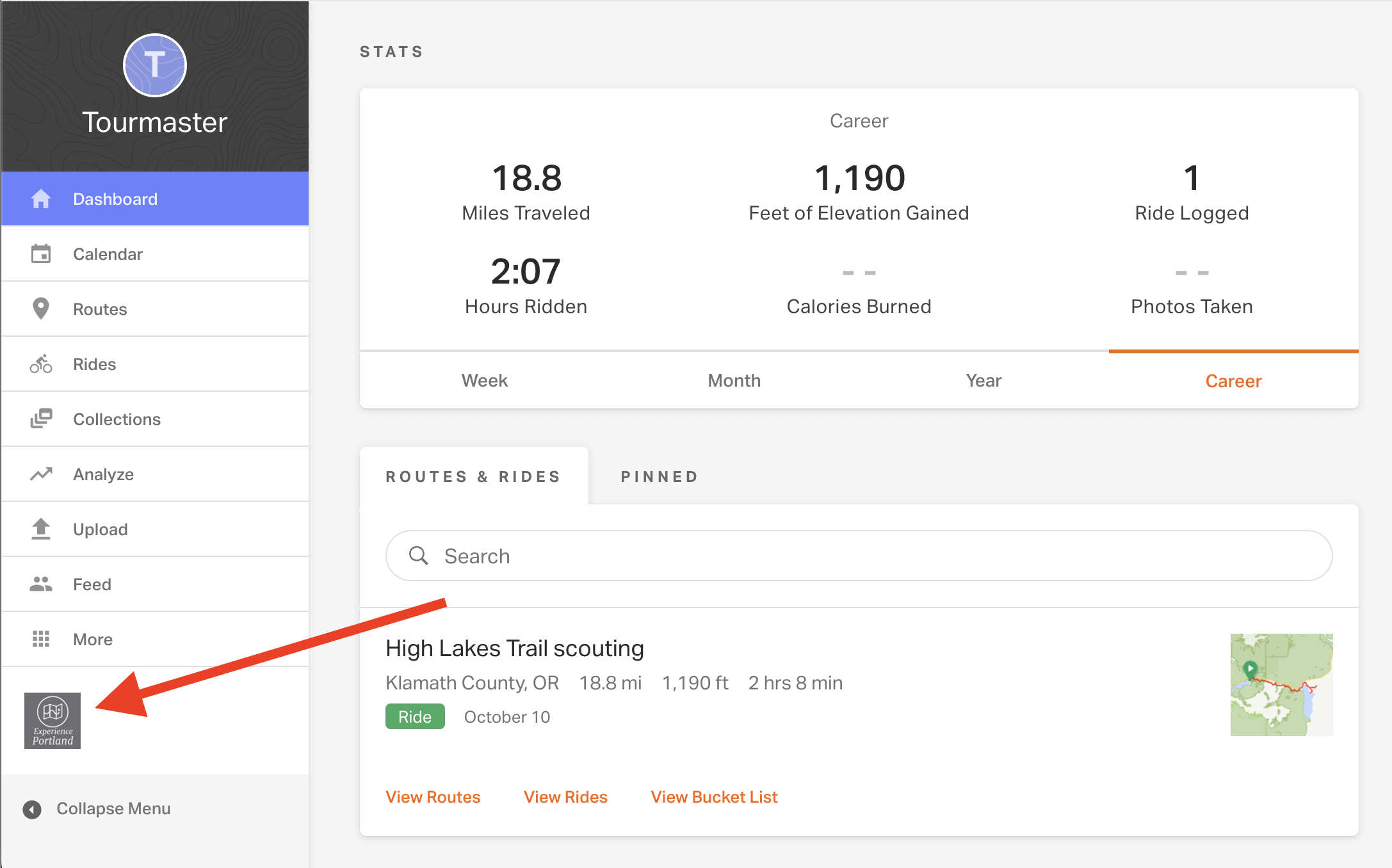 Your new Area Ambassador profile will start out blank.
Add information to your profile by clicking the Edit profile button in the upper right corner.
Set up the profile however you like, with whichever name and specialty you choose. Add a profile logo and cover image, and any Facebook and Twitter links you'd like.  
 

Name: Add a name for your Ambassador profile. This can be whatever makes the most sense for you or your organization.
Specialty: This appears under your Ambassador profile name and can be anything you like, from "epic gravel rides" to "fun and easy city spins." Keep it short and sweet.
Facebook/Twitter URL: Add the URL to any Facebook and/or Twitter pages you want associated with your Ambassador profile.
Logo Image: Upload a logo or other square image to be displayed as your Ambassador profile picture.
Cover Image: Upload a picture to be featured at the

top of your Ambassador profile. The logo and cover image use the same dimensions as the Facebook profile picture and cover image, respectively. 
If you need help with your logo or cover image, we can help you out. Shoot us an email at ambassadors@ridewithgps.com.
Most important to your Ambassador profile is the description. Tell readers about your background and experience, and share details about your cycling region. This is a great place to put links to your own website, as well as links to any of your sponsors, local tourism organizations, cycling groups, bike shops, local businesses, or any other sites you would like your readers to see. 
As you type out your description in the Markdown field on the left side of the screen, you will see a real-time preview of the formatted text on the right. Highlight text, then choose the Markdown (formatting); you can use H1 and H2 headers, bold, italics, bullets, numbered lists, and in-text links.
When you're finished editing your profile, click the Save button at the bottom left of the screen to see your changes on the page.