Do you have a destination in mind and want a quick, easy way to get directions there? Use QuickNav to simplify route planning and get turn-by-turn navigation in just a few taps! If you're in the middle of a ride and want to switch things up, you can use QuickNav to get turn-by-turn navigation to your destination!
---
---
Upgraded subscribers can use QuickNav in the mobile app. Want to plan a more detailed route in the app? Check out the Mobile Route Planner!
Open the Ride with GPS app and tap the Record button to access QuickNav. There are two primary methods you can use to set a destination. You can use the Search bar to set your destination by entering an address, business, or location. Once your destination is selected, tap Start Ride and QuickNav instantly generates a route with cycling-optimized turn-by-turn directions!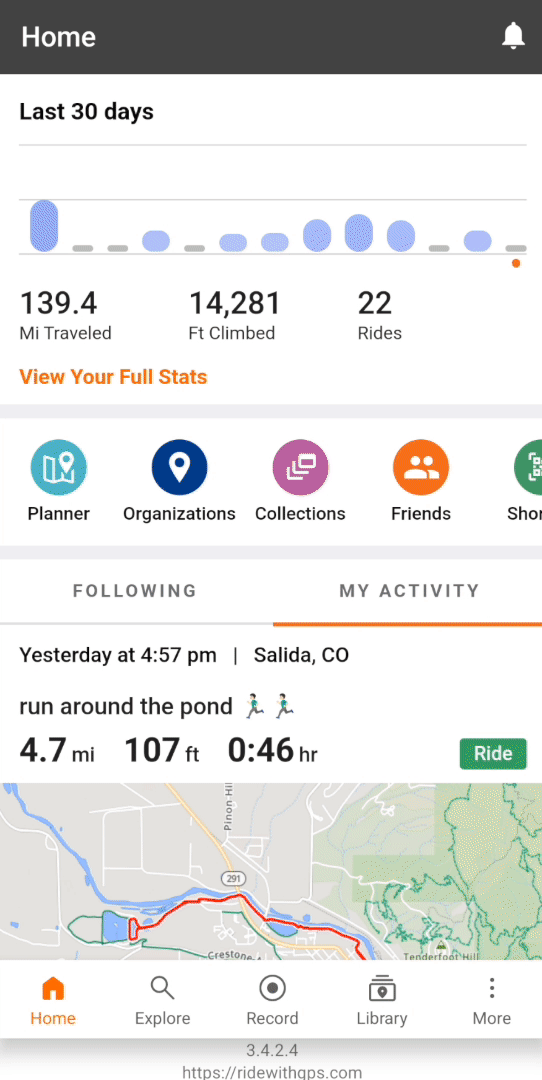 The second method you can use to set your destination is by long-pressing anywhere on the map. Press and hold your finger on the location. The app will route directions to that endpoint.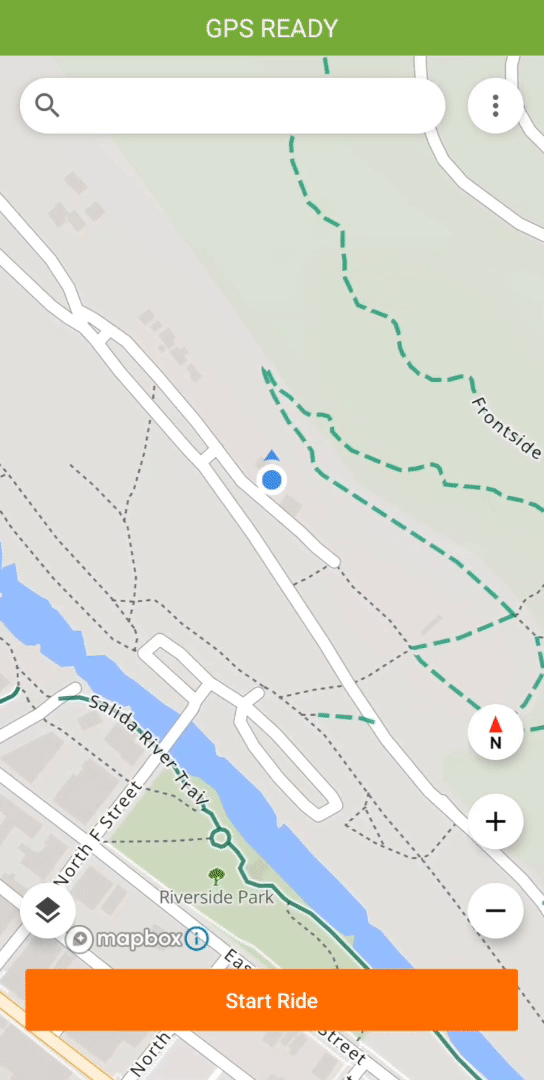 Quick direction home, from anywhere -- tap the Search bar and select Route to Home to get turn-by-turn directions from your current location to your home location.
Note: in order for this feature to work, you'll need to set up your Home Location first.
If you miss a turn or decide to take a detour, QuickNav will automatically generate a new route to get you to your destination. Any interval alerts you may be using, as well as the Estimated Time metric, will automatically update to reflect the newly generated route.
Will my QuickNav rides be recorded and the metrics saved?
Yes, QuickNav rides are recorded. Save your ride to end navigation and add the recording to your Ride Library.
How does QuickNav choose my route?
Routes are chosen using our routing algorithm for Cycling. Your route is optimized for safety and efficiency considering a bicycle.
Can I add multiple stops to my QuickNav route?
QuickNav is designed for fast Point A to Point B navigation and adding multiple stops is not an option at this time. For more detailed route planning in the mobile app, see the Mobile Route Planner page.
Can I change the route QuickNav created for me?
QuickNav routes can't be edited or changed. If you'd like to create a more detailed route in the mobile app, check out the Mobile Route Planner.